The Most Dedicated Irrigation Team in Spring, TX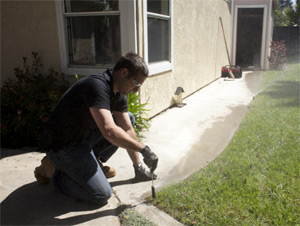 When you call us you don't get a handyman. You don't get a landscaper who also dabbles in sprinklers, or a salesman who is going to try to make up more work for himself. You get a dedicated sprinkler repair specialist who knows your system inside and out, and will get your job done right the first time.

I guarantee you four things when you call us: fast, friendly service, top repair experts, money saving repairs and one of the best looking lawns around.
Many of the sprinkler services in the area have waiting lists of up to a month. I have enough trucks to get a service tech dispatched to you this week. That's because I understand that having to wait longer than that can have a devastating effect on your landscape. When my tech arrives at our location, he'll get right to work and assess the situation. Most repairs can be done on the initial visit and take less than 4 hours. If it's going to take longer or we will have to come back to finish the job, you'll know right away. Also, if you need to reschedule your appointment, just give us 24 hours. We extend the same courtesy to you.
Let Our Experts Bring Back Your Spring Irrigation System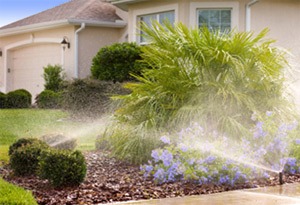 I won't send you anyone who isn't qualified to handle the job. In no case will you get a brand new tech that hasn't been trained for at least 6 months. All of my new hires spend at least that long under the direct tutelage of myself or one of my top techs. Every service will be provided by an expert in sprinkler repair.
My crew will save you money from the no surprises quote and written contract to the highly tuned system that you have when we leave. I make sure that my techs know the ins and outs of every system so your Spring TX area irrigation system is repaired faster and more effectively than ever. You get lower labor costs, lower watering costs and a great looking lawn.
Have The Landscape Of Your Dreams

You'll see the difference in one week. You'll have a gorgeous emerald green lawn and your flowers will start to show deeper colors. In a month's time your perennials will be standing taller and your bushes and trees will start looking strong. You'll notice all this and your sprinkler system won't be running as often.
Don't wait, call my Spring sprinkler repair service and get that great yard you've always known you could have.
---
If you need a great, local plumber, visit our friends today.

---
Servicing Spring, TX - 77373, 77379, 77380, 77381, 77382, 77386, 77388, and 77389